NCrypted Reviews, Client Testimonials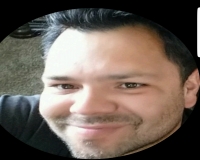 Best service ever !!!
From the beginning to end and now all what the whole team have done to make sure in assisting me have been a great experience. NCrypted is just like my second home. Thank goodness they are in the market as they always listen and give the best you can expect.
David Valero | Courier Bids, LLC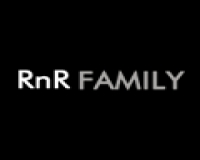 Review Airbnb clone
Amazing team to work with, they did the best to get the product done
Alex | RnRfamily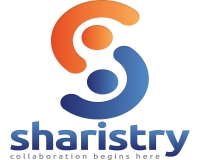 Excellent Support and Service
We engaged Ncrypted in 2016 to build our site. Being a new Startup, things change along the way, and quite frequently. Ncrypted and especially Farhin, the Project Manager, were able to accomodate to the countless changes with very reasonable rates quickly. Sometimes this included tasks outside of the agreed scope. Besides the daily email interaction and updates, she has also identified logic errors and recommended improvements for our site. We certainly wouldn't be here without them. Thanks Ncrypted!
Yong | Sharistry Asia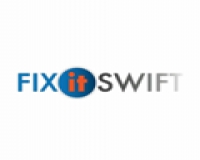 Online service marketplace Trinidad and Tobago
Ncrypted has been a pleasure to work with, from the first Skype meeting, to the final deployment of the code to our site.
They have executed the project vision, down to the finest detail.
I can wholeheartedly recommend them to anyone in need of web development for their online presence
Jeremy Harewood | Trini Service Professional Ltd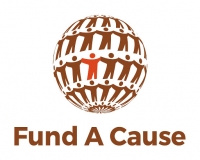 Great work so far ...!
The engg and business team including Ritesh and Karan, have been thorough and meticulous. They have done a fabulous work so far for us... I look forward to continuing our partnership till its logical end.
Make Change Happen | Fund Hopes, Make Change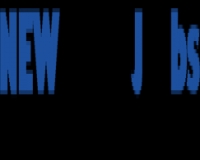 Great Work!
I'm very very pleased with our new site.
Everyone at Ncrypted has been great to work with.
I was hesitant at first because of the time difference since I'm in the states,
but everything worked out just fine!
Bill | B & A Ltd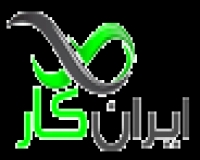 A very well professionally managed Website Development Company
NCrypted Technologies Pvt. Ltd. is a very well professionally managed Website Development Company. Very Qualified at their Job, they know all the latest trends in the Website development, to make your site look good. Very warm and flexible, they are ready to help you always.
Hitesh Parekh and Nidhi Vora are very kind and positive persons, I wish NCrypted Technologies good luck and I would definitely recommend them to any one who is looking to develop websites.
Project was completed in good time and done to a professional standard . After sales support also quite good too ... our Company will happily use NCrypted Technologies Pvt. Ltd. for more work in the future, and in fact have already handed them another project to start working on now.
Thanks.
ALI | Kar724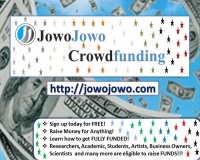 Highly competent and knowledgeable developers
NCrypted is by far the best web developer I have worked with in a very long time. They always deliver on time! Kudos to Ritesh Vyas and his team, they did an amazing job with JowoJowo Crowdfunding. We asked them for a lot of customization on the project that would fit our mode of operation and as always they delivered a masterful affordable customized solution. I will definitely recommend NCrypted to anyone looking for the most affordable and cost effective solutions for their web and mobile development projects. As for me and my team, we will be using NCrypted for our next project.
I will definitely give them 5 stars out of 5! They sure know their stuffs.
JowoJowo Crowdfunding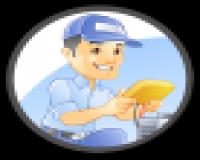 Excellent Work
I am very pleased with the work done by you all
Mahaveer | Technicianperhour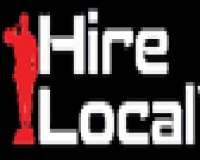 Great Job NCrypted and Thank You!
First let me just say, working with NCrypted has been a fantastic experience!
I tried three different web designers prior, two ripped me off and the last company after many delays finally said they just can't make what I wanted. I was very skeptical of NCrypted at first because of my past experiences. I look at their website and reviews quite a few times before I decided to try them. I soon realized I made the right move by working with them. They stand behind their price quotes (Great Prices) even if it takes longer than expected (99% were finished on time). The quality of work is fantastic. I have an extremely complicated website that works perfectly even with all the changes I kept adding. Communication was easy and went extremely well. I explained what I wanted to the project manager (Dhvani – A great person to work with!) and she communicated with the development team and other departments. I was surprised it was such a smooth process. It is obvious they have a lot of knowledge and experience dealing with complicated websites. I can't say enough about how great they are. I have a couple of other large website projects I'll be doing in the future and I won't have any one else but NCrypted touch them. Great Job NCrypted and Thank You!
Shawn Manchette | Hire Local Vets Inc
BID IQC International Quality Crown Award (2012) awarded to NCrypted Technologies in London
This year's BID International Quality Crown Convention was hosted in the grandiose city of London. Overlooking the River Thames, professionals and business leaders from 48 countries gathered to recognize each other's achievements and successes of the year. In particular, the convention celebrated quality in business. A key requirement of being considered for the award is a full commitment to the criteria of the QC100 TQM model, which ensures customer satisfaction and efficient processes at every level of the business.