Perfect Company for your Website Development
We are extremely satisfied with the end result, cost, delivery time and communication.The way Ncrypted delivered our project is marvellous and we are now confident that we don't need to look for any other company for our Web and Mobile works.
Thanks Ncrypted Team.
Javed Mistry
Good development capabilities
Good development capabilities, and they are very good in support which is more value for me and i think for anyone else, they responding to the issues fast and with the proper actions.
Ahmed Hosny
Very good people in the company
Very good company with strong fundamental.
People are very friendly and handy. Very high technical and understanding power.
Nice work guys... Keep it up. Looking forward to work in future.
Deven Modha
I had a wonderful time working with the Ncrypted team
I had a wonderful time working with the Ncrypted team. They helped me implement the idea I had with their bookmarking script. Also their team is extremely professional and is very responsive(be it Skype, emails or calls). Above all, they are excellent with timing. An excellent experience all around. Thanks, NCrypted Team!
Olivia William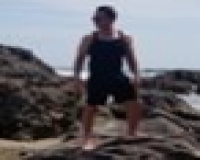 Great software and customer service
Great software and customer service
Adam Smith
I would like to thank from the heart
I would like to thank from the heart the Ncrypted team, in particular Mihir and Rushit for their technical and moral support. they are professionals in their job. I would like to wish them success in their career and in life! I will continue to cooperate only with you my friedns with great pleasure !!!
Dadaev
Paris, France
Dadaev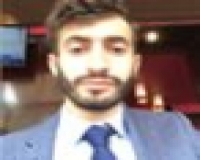 Excellent Support
exelente suport their did quicly my french translation and help for all the process I will recomand you this company for lunching your start up .
Es-seddiqi El-mehdi
Great experience
Make sure you ask for Farhin Babu! After getting my ideas together and voicing my concerns, her team has done an AMAZING job of going over every little morsel of my project. I really feel like there are people who genuinely care about my project and want to give me the best experience. I am grateful for Ncrypted and can't wait to complete this project.
Kelechi Okenwa Onyedebelu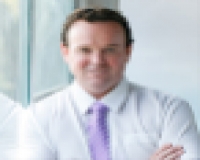 I am very grateful to you
Thank you, Farhin Babu!
You completely surprised me by willingly completing some work that was very important to me. I did not expect it to be done so graciously and am very grateful.
You made my day.
Nick Sharrock
Thank you NCrypted, keep it up!
I bumped into NCrypted through a random google search. It was a blog. An insightful blog packed with industry knowledge. My instincts told me to believe in these guys. I was working on a project and so I engaged them. That was one of the best decisions of my life. I started working with Parth and he was outstanding. He clearly explained how the project would go and offered meaningful suggestions to make the project better. Thereafter, I had Farhin Babu as my project Manager. She is meticulous, extremely knowledgeable and has exceptional customer service. She fully understood my project and took my project to a whole new level I had not imagined. I also like the fact she is always there to answer all questions without giving excuses.
Though I have not communicated directly with Dhvani Kotak, I have seen the amazing work she does behind the scenes (through emails with the team). This convinced me that NCrypted is a solid organisation that knows what it stands for and takes all projects seriously.
My project? It's unbelievably perfect. Though 3/4 through, I am happy I chose these guys. Thank you NCrypted, keep it up! I'll definitely come back with more projects.
Tendai Muchemwa