We found the right developers for our business solution
We (Metric analysis) are still in the early stages, but we are satisfied with the team's tech expertise, formality, and dedication to the project. Communication was prompt, and the project coordinator produced deliverables on time.
Freelancing Marketplace Company
They have been really helpful and professional, and they know what they're doing
Our internal stakeholders praise NCrypted for its all-around helpfulness and availability. Though there were timeline issues, they delivered a high-quality product and made themselves available to fix issues. Customers can expect a generous partner in NCrypted that is committed to overall growth.
IT Company
The Team has gone above and beyond to solve the issues
The team at NCrypted Technologies is patient and has a client-centric approach. They remain polite and professional under pressure, going above and beyond to solve issues.
Reloop
I had an idea
I had an idea, but wasnot able to execute it on my own.
I got in contact with several development companies, and one company stood out with their enthusiasm to help me achieve my idea.
I have been working with NCrypted Technologies for a couple of months, and every question, concern, and (sometimes) silly questions I had was answered quickly and professionally by the team.
Currently I am in my testing cycle, with a site launch within the next week, and not only was everything I asked for delivered, but there are some well thought out additions as well, (ie. A group function that really makes sense.)
The team carefully stepped me through the features and have been able to make any adjustments that I needed.
I have two more projects in mind for the future and I will use this company for those as well.
Would I recommend them to anyone?
I already have been recommending them.
Pete Walsh
Very professional team to work with
Very professional team to work with
Finisher pk
Very happy with the cooperation
We have worked with NCrypted for almost a year now. We have been very satisfied with the results and overall service attitude of NCrypted and our contact person Rushit. The only negative thing was that sometimes the promised deadlines did not apply.
Agro Agro
I really enjoyed working with Ritesh
I really enjoyed working with Ritesh and his team. They helped us through this year with our project and aligned themselves with our needs.
Sep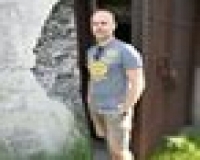 Fast and easy communication with reliable service
Fast and easy communication with reliable service. Dhaval managed our project in professional manner.
Jyri Vilamo | VVDN Technologies
Great Team To Work With
Great communication. Quick turn around on each piece of work. Always willing to fix things that are not quite right (also very quickly). Nothing is too much trouble.
Mayur is the project manager I've been working with and he is outstanding.
THOL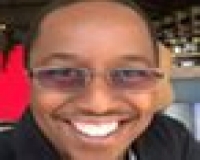 Ncrypted was my first outsourced...
Ncrypted was my first outsourced project from India and I have been rewarded handsomely for my leap of faith. I had an idea that I wanted Africa to have it's own fully functional and independent search engine that crawled and indexed its own data rather than making use of other bigger search engines' API access.

Finding a reliable and honest company online to deliver on such a MASSIVE project was hard but when I did I was excited and anxious.

Mashcor needed a BIG custom coding job from the ground up, with a customized algorithm and complex hosting environment.

After nearly a year in development, Mashcor is now in Beta testing and it works as advertised. ContactingNcrypted early and work with them to crystalize your project from conception to execution is an absolute must. I am proud to be included in their list of enabled and thriving startups.

A special thank you to Dhaval and his team, who never quit because a project is hard. I highly recommend Ncrypted Technologies.
Thoriso Mashego | Mashcor