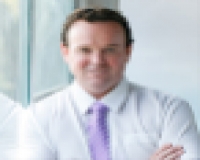 I am very grateful to you
Thank you, Farhin Babu!
You completely surprised me by willingly completing some work that was very important to me. I did not expect it to be done so graciously and am very grateful.
You made my day.
Nick Sharrock
Thank you NCrypted, keep it up!
I bumped into NCrypted through a random google search. It was a blog. An insightful blog packed with industry knowledge. My instincts told me to believe in these guys. I was working on a project and so I engaged them. That was one of the best decisions of my life. I started working with Parth and he was outstanding. He clearly explained how the project would go and offered meaningful suggestions to make the project better. Thereafter, I had Farhin Babu as my project Manager. She is meticulous, extremely knowledgeable and has exceptional customer service. She fully understood my project and took my project to a whole new level I had not imagined. I also like the fact she is always there to answer all questions without giving excuses.
Though I have not communicated directly with Dhvani Kotak, I have seen the amazing work she does behind the scenes (through emails with the team). This convinced me that NCrypted is a solid organisation that knows what it stands for and takes all projects seriously.
My project? It's unbelievably perfect. Though 3/4 through, I am happy I chose these guys. Thank you NCrypted, keep it up! I'll definitely come back with more projects.
Tendai Muchemwa
Good work experience. Highly recommend team NCrypted!
This was a really good group of people to work with. The time difference can be the only challenge (being I'm on the west coast of the US), but they really go the distance to do what you ask and are amazingly friendly and kind to work with. Highly, highly recommend!
M Bolger
Best Logo Upgrade
I approached NCrypted for Logo upgrade. The job was assigned to Farhin Babu. She was very attentive to my needs and she understood my project and came up with a good design. I will highly recommend her...She did a great job.
Eric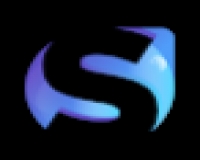 Great company to create a business with
Great company to make a business with, And fixable people they do anything to make you happy about your work, specially my assigned project manager "Ami Bhatti" God bless you.
Special4host, Inc.
Nice people with good skills
Very nice and skilled team. I highly recommend Ncrypted for app development.
Uttam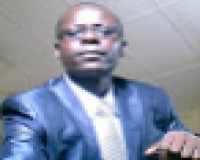 Great Work!
Great Mind who knows what to do at all time jobs are done to specification and delivered on time
Emmanuel Anthony
We have been working with NCrypted for 5 years
Have used Ncrypted for 5 years. Outstanding and reliable company. Dhvani is awesome. Always find a solution and honest with integrity. Plus reasonably priced. One of the true honest tech companies out there that truly cares about and helps rising entrepreneurs.
AF Media Solutions | AF Media Solutions
It was a pleasure working with NCrypted
It was a pleasure working with NCrypted on my new site.
They understood my vision and implemented everything I asked for.
They are responsive and very professional.
I wish I had found them sooner!
Lennox Robinson
Thank You NCRYPTED
It is a great pleasure to write a few sentences about working with NCRYPTED. For our company, I have been looking for web developers and mobile apps for our new project, which we will run in the Czech Republic and gradually in other destinations. That's why I approached several software companies in the Czech Republic. Because their offers were not interesting to us for delivery in just a few months. That's why I started looking for suppliers abroad. Finally, I decided for NCRYPTED. As the only company I was able to prepare a detailed workflow and a fair price offer within a short time. Although there is a lot of distance between our small country and India and I have a little worried about the language barrier, yet I was convinced that it is the right way to assign the application development to NCRYPTED. Also, in my decision, great review was of great importance, which I spent several days browsing through various Internet sources.
In the first phase of our collaboration, I was in contact with Mr. Karan, who professionally prepared my project colleagues with my colleagues and assigned a team of co-workers to take care of the project. I would like to mention Mr. Ravi the web developer and Mr. Chirayu app developer. Since the start of the project, Miss Farhin has been very friendly to me, with whom I am in touch every day and we deal with details, test new features and develop new features that will be developed in future releases. Farhin is a very professional and experienced project manager who always brings every detail into reality.
Today I can say that I am very happy to have started working with NCRYPTED even though there is so much distance between us and the language barrier. People at Ncrypted are professionals and I will be very happy to work with them on other projects. I believe and I will look forward to seeing this company once and I personally know the people I work with. Big thanks!
Eda Babor