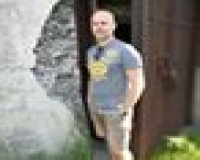 Fast and easy communication with reliable service
Fast and easy communication with reliable service. Dhaval managed our project in professional manner.
Jyri Vilamo
I highly recommend the NCrypted
I highly recommend the NCrypted and especially Dhaval, Bhakti and team. NCrypted is the best service provider I have worked so far. We were clear about our requirement for the platform which can be a bridge between translators and customers, so we wanted to have a trustworthy partners with the best team and we ended up our search reaching to NCrypted. We at Translators would like to thank NCrypted for providing an excellent service.
We had many changes, even after development. However, Dhaval had explained to us well the necessary changes not only technically but also from business value and also identify the changes which were not required. That's the benefit of having experienced team members.
NCrypted is not only having excellent team members but also understand their clients. I had to delay the payment for some of my personal reason and NCrypted cooperate with us so well and even didn't take any late payment fee, this is how NCrypted proved their self as a genuine and great partner. We strongly recommend NCrypted to all the prospects and ask to have my mate Dhaval as your project manager if you want to have excellent work experience. Kudos Mate :)
NCrypted earns our trust, and we would want to work with them again.
LUCAS PADUA
Repeat customer
I first reached out to NCrypted three years ago to build a MVP for our startup. They had a clone that was close enough to what we wanted to build that we used that as a base and they customized it to meet our needs. When any development effort, there will be changes, and NCrypted was able to handle all change requests we made in a very efficient manner. After four months of development, we had a working MVP that we used as a POC to raise our first round of seed money. It would have been extremely difficult, time consuming, and expensive to try to build this on our own.
I am a very experienced software developer and know how to work with overseas help, so my experience with NCrypted was very good. I am actually engaging with them again on a new startup idea to help build another MVP for our team. I definitely recommend using them and look forward to working with the team again.
David Mortellaro
We have been working with NCrypted
We have been working with NCrypted for years and can recommend them as a highly competent and professional team able to provide various complex and functional online solutions.
Our project manager Hitesh has an astounding capacity of multitasking as well as a kind, honest and patient personality.
They are not cheap for Indian standards but the quality has its price. And they have been there for us in times of trouble providing us with all the backups we needed and quick fixes. Whoever has given them a 1-star rating here has probably been sent by a competitor; I can in good conscience give them 5 deserved stars.
SquirrelProd
I highly recommend NCrypted for startups
I highly recommend NCrypted for start ups. My project manager, Rushit was great to work with. He always communicated with me about progress and did an amazing job at sticking to the timeline. Im looking forward to the launch and my new life as a business owner.
Phillip Smith
NCrypted is the perfect solution for startups
I would highly recommend NCrypted, especially our project manager Farhin. Our project is a very complicated project, which requires careful project management, strong business understanding, high attention to detail and a very proactive approach. We found NCrypted via google, and I have to say it was one of our best finds in 2018.
Even though Farhin had a number of clients and we had a very tight timeline, she still took us on and helped out every step of the way. They met all the above standards and even achieved more than we expected. They are very suitable for start ups like us because they are quite adaptive and flexible. They are also very hard working by staying late at night to fix the website during critical moments.
I has been a great journey with Farhin and her team and now we have a beautifully done platform. Kudos to NCrypted!
Jiao Li
Wonderful experience with NCrypted
Working with NCrypted and especially with Farhin (PM) has been a wonderful experience. Right from day one, communications have been sufficient and spot on. The quality of the deliverable and compliance to timeline has been great!! I would ask for her specifically for my next project to work as the PM
Sandeep Sharma
Great company and awesome staff
I'm writing this review to share my experience and feedback about Ncrypted Technologies. I worked with Ncrypted for a product development and Farhin was the project manager. Right from the word go, Farhin and the team has shown utmost professionalism in their work and I feel it is a reflection of the organization culture. Throughout the project development phase, I received timely updates from the project manager and consistent progress on the development has been shown as per the agreed timelines. The organization has good technical capability and they were able to deliver the customisations we requested in short turn around time. I'd gladly recommend Ncrypted for any software development work and this company is a boon to start ups. All the best Ncrpted and Farhin!
Saranyan D
An excellent collaboration
Thanks to NCrypted and in particular Farhin Babu for their work. They delivered the expected product and we had a lot of fun working with them. We recommend them and look forward to working with them again.
Michel Martin
Amazing Project Manager @ NCrypted
NCrypted helped me build my website, Hitesh was an amazing project manager. They were very professional and responsive. Any identified issues were quicking in the queue to be worked on. Project Manager of the Year!
AC