Excellent!
I have work with Ami and her team. Ami was able to provide solution to problems and resolve them at a glance. It is a great pleasure to work with Ami and her team.
Nidal Habib
Excellence in service
I have started my journey with Ncrypted and am pleased to say they are a breath of fresh air to work with. Farhin Babu as my project manager epitomises 'excellence' in; listening to what my needs are for the project, and in return communicates fantastically to understand and facilitate those issues into birth. She oozes professionality, friendliness, willingness to go beyond what you expect, and extreme patience, plus she ensures that every piece of concern is addressed. Ncrypted has done well and you are extremely lucky to have Farhin and other staff that you have. I would surely recommend anyone to enjoy a relationship like this...
G
A great pleasure to work with NCrypted
I have work with Dhvani Kotak and her team. Dhvani is always able to provide solution to problems and resolve them as soon as possible. It is a great pleasure to work with Dhvani and her team.
RayToh
Excellent service by Ncrypted
Excellent service by Ncrypted team and especially by their project manager Devang Mehta.Keep it up.
Aniruddh sinh
I've been very happy with the website's development
I've been very happy with the website's development, it's completed and we are currently testing and working through all the kinks on our end but we are still not alone. The team has worked in unison to help us achieve our goals close to schedule as possible. The price is a value for the effort and service we've received. We worked closely with Project Manager Farhin Babu, who has kept in constant communication throughout the whole process and still does, she's generous is sharing her knowledge on web development to help us better understand not just the process but effectively managing some of the tools on the web site. I'm pleased with the level of expertise that we've received thus far and attention to detail. I look forward in learning a lot more as we collaborate in moving forward and getting this project going. Thank You!
Ronald M.
Great experience
My experience was great. I did my project with a Farhin, who gave me all the necessary support and solutions throughout the project. Thank you!
Haron Antevasin
My experience with NCrypted
I first reached out to NCrypted three years ago to build a MVP for our startup. They had a clone that was close enough to what we wanted to build that we used that as a base and they customized it to meet our needs. When any development effort, there will be changes, and NCrypted was able to handle all change requests we made in a very efficient manner. After four months of development, we had a working MVP that we used as a POC to raise our first round of seed money. It would have been extremely difficult, time consuming, and expensive to try to build this on our own.
I am a very experienced software developer and know how to work with overseas help, so my experience with NCrypted was very good. I am actually engaging with them again on a new startup idea to help build another MVP for our team. I definitely recommend using them and look forward to working with the team again.
David Mortellaro
We have been working with NCrypted for years..
We have been working with NCrypted for years and can recommend them as a highly competent and professional team able to provide various complex and functional online solutions.
Our project manager Hitesh has an astounding capacity of multitasking as well as a kind, honest and patient personality.
They are not cheap for Indian standards but the quality has its price. And they have been there for us in times of trouble providing us with all the backups we needed and quick fixes. Whoever has given them a 1-star rating here has probably been sent by a competitor; I can in good conscience give them 5 deserved stars.
SquirrelProd
It a great experience working with NCrypted
It a great experience working with NCrypted, they took my ideas and turn it into a reality. I would definitely recommend them to anyone looking for great services and good customer service.
Wilfrid Petit Frere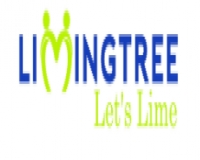 Working with NCrypted has been great!
Working with NCrypted has been a great experience. From the beginning with sales to the transition with working with project manager Rushit Kapadia. Communication with Rushit is great and professional. My project involves bring Caribbean culture to a new App platform. So not only did you have to learn a little about another culture but implement that into a software platform was not an easy task but they handled it well and understood my vision.
Ryan Khan