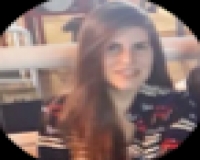 Excellent Company!
Excellent Company! I'm from Argentina, we work remote in an 8 month project for the development of an app and a webapplication. They really take it seriously, have a good design and work too fast. I really recomend them! Specially Rushit, the project manager. He is a really good person and help you to make your dreams come true, always helping and recommending the best way to do things.
Stephanie Somogyi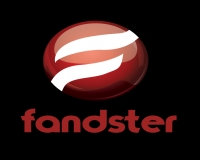 The NCrypted Team
The NCrypted Team, led by Ritesh, did an excellent job in working with our design and development group. They're attentiveness and professionalism was outstanding. I would highly recommend them.
David Lucatch | Fandster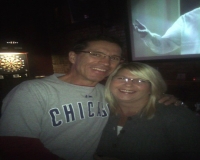 Best Web Solution Provider
I think my experience with NCrypted Technologies was a great decision I made awesome company. From the start I talk with Karan Pujara about my website he was very sharp. We talk over my thought about the website design. Came back with the scope of work to do I look it over and agree to the work. Karan Pujara introduction me to my project manager who was going to design my website. Farhin Babu was my project manager she listen to my ideas. Start to put together some design for the home page Farhin show a couple of design page she was right on with the design. Farhin put together the other pages Explore Top Cities, Explore Experiences, Collection and Client Testimonials. Farhin put together couple of design for me to look over. Farhin send the pages she design over to me I adjust a few things. We talk over my thoughts about the design and came to agreement. Farhin and her program team put everything together. Test everything make sure it work like I in vision. The website turn out just like I had in vision so please with there friendship so polite to talk with Karan Pujara , Farhin Babu and the the programer team they a work together as a team to make my ideas come to life. They will always be my design company for my website. I owe them my gratitude for all there effort and time. Thank You,
Tony Ramirez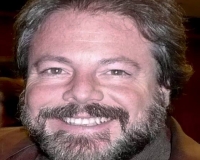 NCrypted provides excellent value
NCrypted provides excellent value, tremendous expertise, and truly stands by their work. I've been working with NCrypted for 2 years creating the Lifester web app. NCrypted has treated me like family, bending over backward to help me launch the exact app I envision, all within my limited budget. They are responsive and creative, and act as though they are part of my company. There would be no Lifester without NCrypted.
Robert Strauss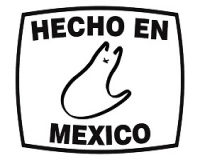 Very Professional
We have redesigned our website several times in the last 2.5 years and we have worked with different developers everytime. It is very difficult to find high quality and consistent help, that is why we kept working with different company's. I am very happy to say that the NCrypted team was extremely professional and completed tasks at a remarkable pace. They were often waiting for us to provide feedback on the changes, we were always the bottleneck, not NCrypted. I would highly recommend them to anyone looking for development help.
Regards,
jaime
Jaime Lopez | Fatkikis.com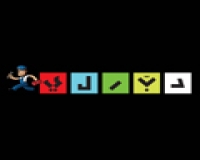 Great and Responsive Support!
My team and I needed development and hosting support for an Executive MBA university project. We had limited budget, and needed a responsive supportive solutions provider to help us out.
We were lucky to land on ncrypted.com and with the help of Hitesh and the team, we got what we were looking for.
It was great value for money, but the most important thing we received from Hitesh and his team to us is, the fact we always receive from responses and follow ups. The team does fixes all our issues promptly and proactively helps us get things done on the site, whether it's additions or regular modifications.
We are very thankful for the support we have received and we are planning to remain with NCrypted when we launch our startup and grow the business.
Elie Atme | Dabberle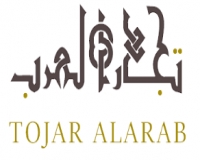 Tojar Alarab
During my 25 years of business experience, NCrypted is one of the most professional companies that i dealt with.
The project manager Rushit Kapadia and the technical team has delivered all requirements on time with high quality, they have strong technical and business background which really makes your life easier as a customer. They were also very honest in all advices they provided to me..
All the respect to NCrypted Technologies and team, for sure we will keep dealing with this company in the current project and all new projects.
Best regards
Ahmed Ibrahim
Ahmed Ibrahim | Tojar Alarab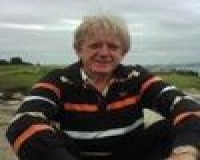 Guests4dinner.com
It is a pleasure to provide this testimonial for both NCrypted Technologies as a company and also its designers and technology people, especially Farhin Babu, who completed our Guests4dinner website. She is great to work with.
I have worked with a number of different website development people over a long time and i would say that NCrypted has topped the list in their design work and their knowledge and attention to detail.
Many thanks for your great work.
thanks
Geoff Stuart, Australia
Guests4dinner.com
Geoff Stuart | Brandname Properties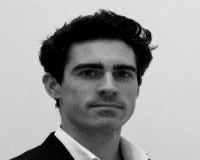 Great prototype
I worked with NCrypted over a period of 3 months to define a hyper-local social media app.
I found them highly professional and conscientious throughout the process, and they delivered a great platform to me and my team. They were diligent in their specs, statement of work, development, QA and deployments, but also maintained good flexibility to adapt to our learning as things progressed.
Dhaval, the project manager, was particularly strong to suggest better functionality based on his understanding of the overarching objectives.
I had a very good experience with NCrypted over all, and will be seeking to work with them again when the next round of funding is secured.
Peter Goult | Saffron Technology Labs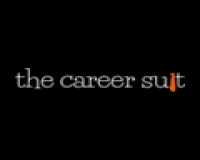 Strong Project Management Philosophy
The NCrypted team demonstrated strong project management throughout the development of the product. This led to constant and effective communication as well as efficient management of resourses. It was good working with Jignesh, Shivani and especially Farhin, who had a very friendly and client oriented demeanor.
Barry | The Career Suit