NCrypted Reviews, Client Testimonials (3)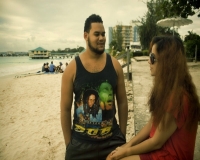 Excellent service!
Special thanks to the project manager, Dhaval and team NCrypted. My project was a long one, and due to a 9 hour time difference between our countries, that made it difficult to communicate, however, though this was a major challenge Dhaval and his team did their best to accommodate me. The price was great as compared to many other web developers. Over all I am completely satisfied with my new website and my experience and I would highly recommend NCrypted to anyone in need of quality service while still working on a budget. Thanks again!
Tristan | Bimbuy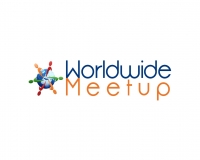 Highly Professional
Working with NCrypted has been a positive experience and I am very happy to have chosen them to create my website (WorldwideMeetup.com). From the first day they have been highly professional and effective in their delivery, from design to launch and also with their suggestions to make some of the functionality better. I would highly recommend them for their design and development skills; I will be using them for all future additions to my website including the mobile app version that will hopefully be started in early 2016 and rolled out by the end of the year.
Greg Clearwater | Worldwide Meetup Inc.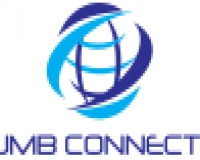 Outstanding knowledge of website development
Absolutely professional organisation, willing to do whatever it takes to get job done. They demonstrated an outstanding knowledge of website development, project management and scheduling methodologies and relational database applications. The people at NCrypted are truly experts in their field and we strongly recommend them for any complex and difficult project. Yes, Professional, Intelligent, Resourceful and dedicated team players. It is our sincere pleasure to recommend NCrypted for any project where creative approaches, thorough analysis and sound conclusion are required.
Michel MBOUNGOU | JMB CONNECT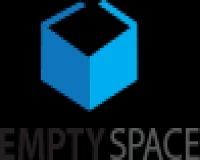 So good!
Hi we have gone a long way together and I can say that working with NCrypted on emptyspace is a perfect choice I am happy to have done. The project manager is always positive and dedicated for finding solutions when problems or issues come up. We have new additional tasks and this was done super quick and to high standards as always.
I want to emphasize the humanly comunication that is also very important in my view of bussines and this is a basic start at every contact and comunication with NCrypted. Getting on board was without pressure. I can say that emptyspace is up as a working website and all functions are coresponding very well.
Support (ongoing) was critical and always available. The support team also educated me where I needed to know functions such as the CMS content modules etc.
I believe I will do future bussines with you guys and will definitely keep the positive energy with me. We are proud that emptyspace was brought up by such a trustworthy and professional company with all the nice people on this project.
Shukria!
Amit Lavy, Founder | EmptySpace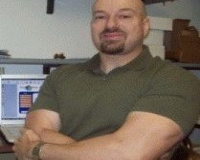 Very Professional
My thanks to NCrypted, the project leader, and his team for the outstanding job with my extensive website developement project. I was very impressed with the NCrypted team's ability to interpret my vision, as well as their skills in bringing it to life. Communication has also been excellent.
Eric Snyder | ClickWorldToday.com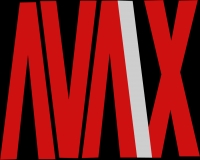 Expeditive and very professional crew
We had opportunity to work with highly professional and supportive team from NCrypted on our new car rental web application. Reliability and on time delivery with continuous support no matter what are praiseworthy.
Avax rent a Car | Prizmic d.o.o.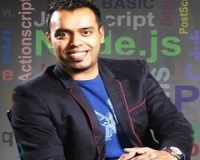 Fantastic work from a progressive company
When I contacted NCrypted to develop my music portal ENGAGE, I wasnt sure what to expect. They impressed me from day one. Right at the start of the project I was given a professional outline on what to expect and when things would be done. The levels of transparency that NCrypted maintained with me are extremely valuable and that confidence and dedication to their work reflected in the results.
NCrypted programmed and built the engine behind the our site's functionality and paid special attention to ensuring the quality of work went out in accordance with my standards. Our site now enjoys global coverage and a fast growing user base of musicians and music lovers alike.
I am very happy to partner with NCrypted and continue to enjoy a fruitful relationship with them in our ongoing efforst to build the most awesome, inspiring music platform the world has ever seen.
Caesar Fernandes - Founder and CEO | ENGAGE Music corp.

A human connection!
The one thing I like about NCrypted is their positive, down to earth and personal (human) approach which is unlike other stereo-type corporations. I like it when somebody spends a few hours a day talking to me on phone and online discussing about my projects and this is where I prefer NCrypted over other providers across the globe!
Josh Taylor | Tours4Fun.com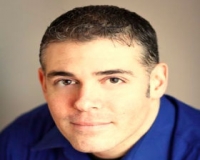 NCrypted is getting stronger and so is our business!
We have worked with NCrypted for several years on a wide variety of projects ranging from simple websites, to more complicated web applications. And we have been always satisfied with their services, solutions and support. Different individuals and teams that we have been working with at NCrypted have always stood behind their work, and their processes and quality have gotten stronger each year we have worked together.
A Nichols, President | Markations, Inc. (USA)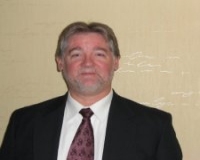 We trust NCrypted with our business reputation.
NCrypted has produced both product and services of such quality that I have not only used them repeatedly for my own corporate purposes, but have also engaged them on behalf of our contract clients. I not only trust them for product and service delivery, but also with my business reputation.
NCrypted have the technical and business management skills to accomplish any task that you might want to entrust to their care. Their employee management programs allow them to acquire and, more importantly, retain the best resources on the market. Their support provides a very effective return on your investment.
In both my personal and professional opinion, NCrypted offer an unparalleled service, which you will find effective in meeting and exceeding your requirements.
NCrypted's project delivery depends on the quality of the information you provide. Their corporate governance ensures that anything you work with them under NDA remains strictly private.
As with any offshoring effort, communications is the key to ensuring effective delivery of projects on a timely basis. The management of offshoring efforts is a highly skilled process that marries your requirements and expectations with their ability to produce world class technical and business solutions.
Aaron Cain, Managing Director | Integration Experts Limited (UK)
BID IQC International Quality Crown Award (2012) awarded to NCrypted Technologies in London
This year's BID International Quality Crown Convention was hosted in the grandiose city of London. Overlooking the River Thames, professionals and business leaders from 48 countries gathered to recognize each other's achievements and successes of the year. In particular, the convention celebrated quality in business. A key requirement of being considered for the award is a full commitment to the criteria of the QC100 TQM model, which ensures customer satisfaction and efficient processes at every level of the business.