State-of-the-art Infrastructure
NCrypted Technologies gives you warm welcome to our India Development Centers located in Ahmedabad and Rajkot (Gujarat), India. We have various teams of professionals separated according to their expertise in Microsoft Technologies (.NET, SharePoint, Project), LAMP with PHP, MySQL, Joomla, Drupal, Ajax, Ruby-on-Rails, Android Application Development, Business Development, Website Design, Quality Assurance, Testing and Maintenance etc.
Offices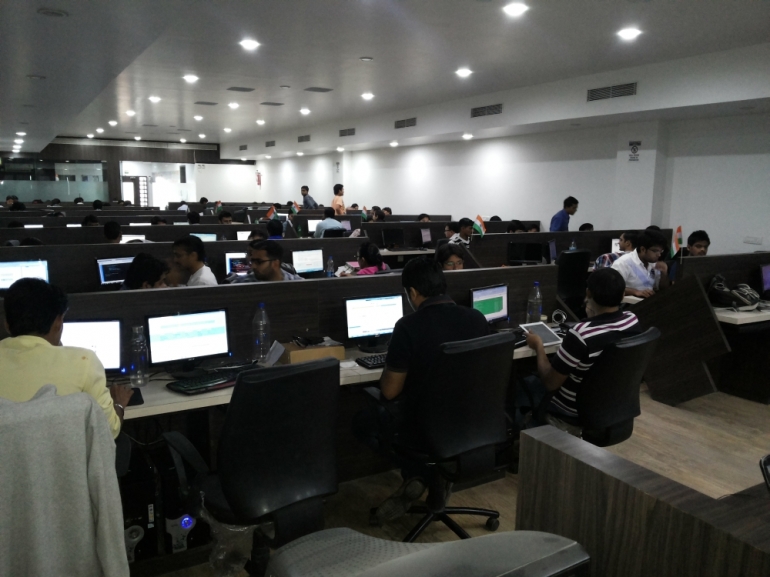 NCrypted's offices are spread across 10,000+ sq. ft of area which is spacious enough to accommodate 200+ employees with needed infrastructure
Network and communication channels are managed centrally from Server Room
Conference rooms for meeting and for client communication across the world
In-house training for employee using projectors in separate training sections
Cafeteria for employees and guests
24 X 7 CCTV camera surveillance which provides safe and secure atmosphere at workplace
Restricted access to electronic devices without authorization
Biometric security system to enter work area
Technology
Automated Daily backup procedure for all systems on to single server
We have internet connection with 5 MBPS dedicated bandwidth leased lines for work area and server with 100 MBPS which assures high internet speed and separate broadband lines for business development executives that assure interrupt free client communication.
Communication via telephone lines, instant messaging, VOIP and email
All software's used in the system are licensed from their respective vendors
Updated Anti-virus protection scans every system and server on daily basis
Client data is being protected using high level protection during interchange internally
R&D team gives continuous effort in searching new updates related to technology and infrastructure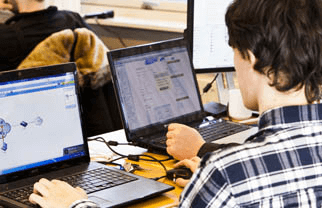 Servers
We have servers located at US, UK and India for reliable and efficient hosting. Hosting is one of our value added service that we are providing to our valuable clients, here are server details that we have:

Xeon 3.6 GHz Hyper threaded servers
Raid Controllers for all Drives
RAID DP
CentOS 6 64-bit
Automatic fail overs
Parallels Virtuozzo Containers (PVC) v4.7
At NCrypted, we believe that infrastructure is one of the prominent factors to consider, in order delivering project successfully. Working on factors like reliability, security, and scalability to ensure project is to be delivered on time with quality standard without interruption.