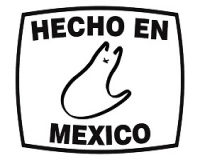 Very Professional
We have redesigned our website several times in the last 2.5 years and we have worked with different developers everytime. It is very difficult to find high quality and consistent help, that is why we kept working with different company's. I am very happy to say that the NCrypted team was extremely professional and completed tasks at a remarkable pace. They were often waiting for us to provide feedback on the changes, we were always the bottleneck, not NCrypted. I would highly recommend them to anyone looking for development help.
Regards,
jaime
Jaime Lopez | Fatkikis.com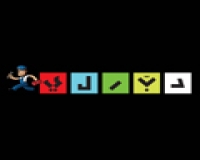 Great and Responsive Support!
My team and I needed development and hosting support for an Executive MBA university project. We had limited budget, and needed a responsive supportive solutions provider to help us out.
We were lucky to land on ncrypted.com and with the help of Hitesh and the team, we got what we were looking for.
It was great value for money, but the most important thing we received from Hitesh and his team to us is, the fact we always receive from responses and follow ups. The team does fixes all our issues promptly and proactively helps us get things done on the site, whether it's additions or regular modifications.
We are very thankful for the support we have received and we are planning to remain with NCrypted when we launch our startup and grow the business.
Elie Atme | Dabberle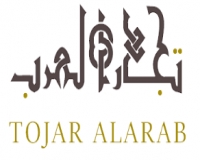 Tojar Alarab
During my 25 years of business experience, NCrypted is one of the most professional companies that i dealt with.
The project manager Rushit Kapadia and the technical team has delivered all requirements on time with high quality, they have strong technical and business background which really makes your life easier as a customer. They were also very honest in all advices they provided to me..
All the respect to NCrypted Technologies and team, for sure we will keep dealing with this company in the current project and all new projects.
Best regards
Ahmed Ibrahim
Ahmed Ibrahim | Tojar Alarab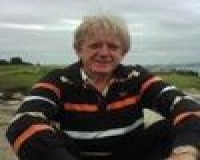 Guests4dinner.com
It is a pleasure to provide this testimonial for both NCrypted Technologies as a company and also its designers and technology people, especially Farhin Babu, who completed our Guests4dinner website. She is great to work with.
I have worked with a number of different website development people over a long time and i would say that NCrypted has topped the list in their design work and their knowledge and attention to detail.
Many thanks for your great work.
thanks
Geoff Stuart, Australia
Guests4dinner.com
Geoff Stuart | Brandname Properties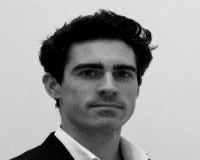 Great prototype
I worked with NCrypted over a period of 3 months to define a hyper-local social media app.
I found them highly professional and conscientious throughout the process, and they delivered a great platform to me and my team. They were diligent in their specs, statement of work, development, QA and deployments, but also maintained good flexibility to adapt to our learning as things progressed.
Dhaval, the project manager, was particularly strong to suggest better functionality based on his understanding of the overarching objectives.
I had a very good experience with NCrypted over all, and will be seeking to work with them again when the next round of funding is secured.
Peter Goult | Saffron Technology Labs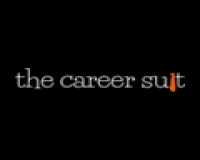 Strong Project Management Philosophy
The NCrypted team demonstrated strong project management throughout the development of the product. This led to constant and effective communication as well as efficient management of resourses. It was good working with Jignesh, Shivani and especially Farhin, who had a very friendly and client oriented demeanor.
Barry | The Career Suit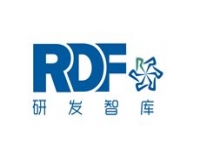 Feedback and acknowledgement
First of all, I am very pleased to have a chance to express my big thanks to the whole RDF project team from NCrypted Company.
From the day when we signed the contract to the delivery of website, we have worked tightly together for almost one year, during which we did so many discussions by Email or Skype. Ritesh and Dhvani always answered quickly to our questions or concerns. I will say that the team has definitely demonstrated us their professinal development flow (design, development, bug fixes etc.) and methods by taking our requirements into consideration.
We have time difference and language barrier, which resulted in inefficient communication between us, we really suffered much from that, however, we finally made it! You helped us complete the first step of RDF, this gave us big confidence for RDF's future steps.
Again, my special thanks to Dhvani, Ritesh and all other members in RDF project team for the wonderful job you did!
Lin Bao | RDF Talents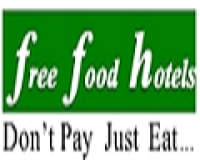 NCRYPTED TECHNOLOGIES LTD - A COMPANY THAT PUTS CLIENT'S SATISFACTION FIRST
Unbelievable, but it's true!
I came across Ncrypted Technologies Ltd advert on the internet offering professional products and services. I reluctantly contacted the company and discovered that the company is really trustworthy and has a team of hard working professionals. The staff members, right from the phone operators through the administration and accounts departments to the people handling projects, are very kind and ever ready to help.
From my experience with NCrypted Technologies ltd, the team is ready to go any distance to make sure clients are happy and over the moon with their projects, even if it means putting in more than a day's job for a day's pay.
I got more good than what I deserved from the staff, especially from Ms Farhin Babu and Ms Nidhi Vora who handled my projects: Free Food Hotels – A game-changer hotel booking platform for people who love to have free food each time they travel, and for hotels that offer the best price, excellent service and free food to their guests each time;Hozomo – A must-visit and use social networking platform with nothing to hide, fear or hate … for people who love to do things their own way by casting their social network wider before a cock crows. Ms Farhin Babu, my project manager and her team rocked my business and my world by advising me and making sure I get what I wanted (the end-product).
According to me, Farhin Babu is an expert and should be the Superstar of NCrypted Technologies ltd. More grease to your elbows Farhin! Keep it up!I would definitely recommend NCrypted Technologies Ltd to anyone looking for excellent product/service and for great satisfaction with their projects.NCrypted Technologies Ltd and its team are praiseworthy!
Thank you for your great support! Bless you all!
Monday Killo
Founder and Chief Executive,
Free Food Hotels & Hozomo Inc.
London, United Kingdom
Monday Killo | Fofodo Ltd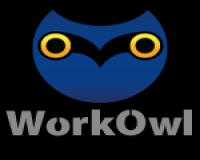 Exceptional support from NCrypted team
I would recommend Shivani and team NCrypted to any business. They have a very good understanding of the processes to execute software projects successfully. They are always thinking a few steps ahead and making better suggestions on initial requests.
It was a great experience to work with her and her team
Marnus | WorkOwl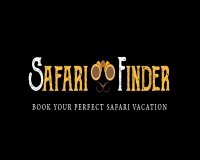 Great Web Development Service
It has been a wonderful experience for us at Safari Finder to work with Ritesh and his team. They have been so creative, helpful, informative and patient throughout the project. We enjoyed having constant communication and updates on every stage of the project, as well as the great technical advise that was offered. We were a bit hesitant in the beginning and did worry about the out come but NCrypted has exceeded our expectations.
Thank you for helping us take an idea and turning it into a reality!
We would definatly refer NCrypted as a web development provider.
Nadia | Safari Finder