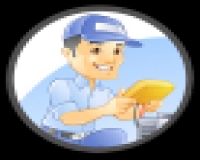 Excellent Work
I am very pleased with the work done by you all
Mahaveer | Technicianperhour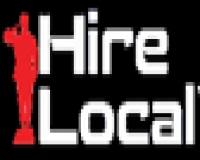 Great Job NCrypted and Thank You!
First let me just say, working with NCrypted has been a fantastic experience!
I tried three different web designers prior, two ripped me off and the last company after many delays finally said they just can't make what I wanted. I was very skeptical of NCrypted at first because of my past experiences. I look at their website and reviews quite a few times before I decided to try them. I soon realized I made the right move by working with them. They stand behind their price quotes (Great Prices) even if it takes longer than expected (99% were finished on time). The quality of work is fantastic. I have an extremely complicated website that works perfectly even with all the changes I kept adding. Communication was easy and went extremely well. I explained what I wanted to the project manager (Dhvani – A great person to work with!) and she communicated with the development team and other departments. I was surprised it was such a smooth process. It is obvious they have a lot of knowledge and experience dealing with complicated websites. I can't say enough about how great they are. I have a couple of other large website projects I'll be doing in the future and I won't have any one else but NCrypted touch them. Great Job NCrypted and Thank You!
Shawn Manchette | Hire Local Vets Inc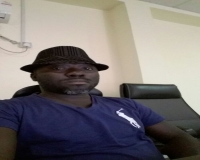 Development of WUKMAN
People at NCrypted were supportive and painstakingly took time to understanding of our requirements and went out of the box to suggest and implement customization that we required for our website on top of what they already have in their product. It was a pleasure working with them.
Richmore Consult Nig Ltd. | Wukman.org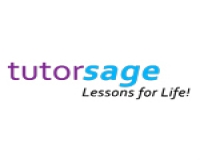 NCrypted was great for the heavy lifting on our project!
The development team at NCrypted are patient and hardworking developers that take time to understand the unique needs and requirements of their client. Given clear instructions they were fantastic at performing all the heavy lifting our company required to complete our projects on time.
Highly recommended!
Phillip | TutorSage Inc.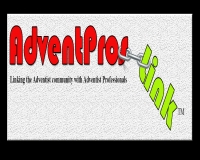 Excellent Service
I just completed a Job with NCrypted Technologies and had the privilege of working with the project manager Anish Mandavia and the development team manager Hitesh Parekh. I have to say that because of the fact that I have never met these people before and it was my first time working with this company add to that the fact that I live in the USA and they are in India and given the multiple scams that can occur, I was very skeptical about how things would work out.
The project is now complete and I have to say I would work with this company and this team of developers again and would highly recommend them to anyone who want a team of honest, trustworthy, highly professional and proficient people who know what they are doing, who will always keep their word, keep deadline and deliver value for your money. They are the one of most respectful, competent and truly amazing group I have ever worked with. I give them a five out of five stars. This company is very affordable and will even negotiate with you.
Well done you guys!!!

Advent Links | AdventLinks.org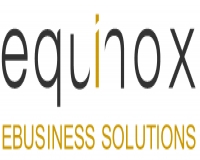 Highly Professional and Competent
As a long established web development business we have worked with many partners over the years, but none come close to the professionalism and technical expertise of the NCrytped team. They stand apart from the rest, not just in terms of skill, but particularly with their excellent and prompt communications. We will be working with them again and I would highly recommend NCrypted for your next project.
Gerry Kilby | Equinox eBusiness Solutions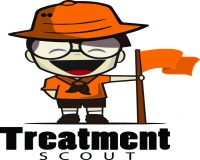 Great Team With An Amazing Service!
I contacted NCrypted Technologies to have them build a review website for the mental health and addiction residential treatment. They delivered a great product at an amazing price. I don't believe that I could have brought this complicated website without their cost-effective services. There were a number of complexities in trying to fit this model to the mental health and addiction industry. The NCRYPTED team was incredibly patient with me as I sorted those issues out on my end.
I highly recommend them.
Matt Kuntz | TreatmentScout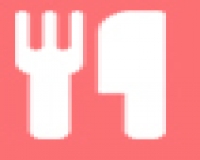 Thanks for the great work from NCrypted
I would like to thank the great work delivered by NCrypted on my website development and design. I would like to appreciate your thoughtful plan and professional design and communication to get all these nice jobs done.
Thank you and good job!
Randall Yang | Ah-Yummy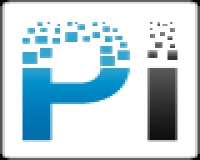 Great value for money
We were looking for an elance clone script. Nlance was very close to what we wanted. Choosing this script was a great idea as it slashed down our time to market radically. We were up and running our freelance community in a matter of weeks. I'm sure it would have been earlier if we had not requested any customizations.
The Customization team was very friendly, prompt and helpful. I will be using them again with our next set of changes very soon. Overall i would higjly recommend ncrypted.
Cheers.
Buzz | Pi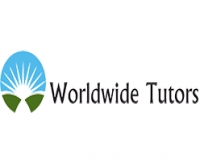 A very pleasant experience with NCrypted
I have had a very pleasant experience with NCrypted.
Since it was my first time working with a developer overseas, I was a little worried. However, once I started working with them, my worries quickly disappeared. Dhara from Business Development Department demonstrated outstanding professionalism that convinced me they can be trusted. My later on dealings with them further proved that point!
It took much longer than what was planned for, but that is due to the extensive requirements of my project, modifications, and my new requests. I was very impressed with the Project Manager, Hitesh Parekh. He responded promptly, and made sure he understood every detail I was asking for. I'm very pleased with the overall project experience.
One thing I would like to mention is cost. Their cost is reasonable, and their service is superior. As a start up business, I do not a big budget for my project, but with the help of the developers, we were able to figure out solutions that will meet my needs and fit my budget. Financial transactions were very smooth, never had an issue.
I am recommending them to others and will definately use them again for my future IT requirements!
Yanfeng Li | Worldwide Tutors LLC