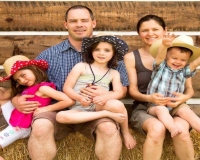 Amazing Service at a Great Price
NCrypted has helped our little nonprofit develop a powerful website, Treatment Scout, to help people find and review treatment clinics for mental health and addiction. I have been amazed by their ability to bring this complex and important project to life under our very lean budget. This has been a long business relationship and I also appreciate their ability to be flexible to address the vision of the site which changes with time and experience.
Matt Kuntz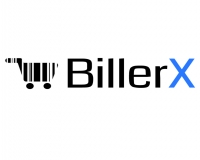 Working with Ncrypted was really great.
Working with Ncrypted was really great. Our project manager Mr. Rushit Kapadia was helpful at each and every point of the project. Great working with them. Would recommend to any startup looking for outsourcing project development.
ITS Amez | Biller X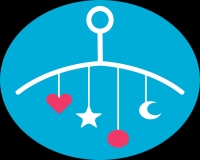 Collaboration at its finest
I've been working with NCrypted for over 18 months now on multiple projects. Overall, its been a very enjoyable experience. The Business Development Manager, Project Manager and technical team are very talented and always respond to queries and requests in a timely manner. They maintain a professional attitude in all communication and correspondence and are always ready to solve the most complex challenges I throw at them. The recently launched mobile apps in particular have been of a high quality and have received fantastic reviews on the Google Play and Apple App Store. The team have helped me deliver some innovative technology that has helped enhance the user experience, so kudos to NCrypted. There are some areas where they can improve (hence the 4 stars) but these are not major points, and the PM addressed these promptly. Hopefully management can take the lessons learnt and bridge these gaps going forward on other projects for other clients.
J Khan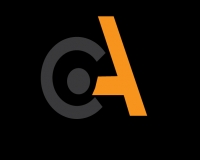 Have a great experience working with
Have a great experience working with NCrypted team. They are very helpful and responsive. Farhin babu helped a lot in technical matters while jahanavibala gets the buying process done very smoothly. Still enjoying working with them.
Rahma Qureshi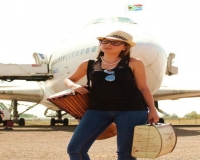 Extraordinary Developing Team
A massive thanks to the NCrypted team for the awesome work you guys keep doing for me. Your skills and expertise is greatly appreciated.
Nadia Almendro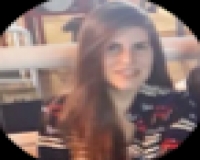 Excellent Company!
Excellent Company! I'm from Argentina, we work remote in an 8 month project for the development of an app and a webapplication. They really take it seriously, have a good design and work too fast. I really recomend them! Specially Rushit, the project manager. He is a really good person and help you to make your dreams come true, always helping and recommending the best way to do things.
Stephanie Somogyi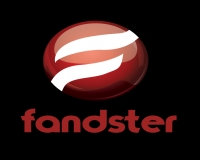 The NCrypted Team
The NCrypted Team, led by Ritesh, did an excellent job in working with our design and development group. They're attentiveness and professionalism was outstanding. I would highly recommend them.
David Lucatch | Fandster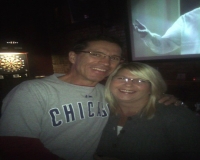 Best Web Solution Provider
I think my experience with NCrypted Technologies was a great decision I made awesome company. From the start I talk with Karan Pujara about my website he was very sharp. We talk over my thought about the website design. Came back with the scope of work to do I look it over and agree to the work. Karan Pujara introduction me to my project manager who was going to design my website. Farhin Babu was my project manager she listen to my ideas. Start to put together some design for the home page Farhin show a couple of design page she was right on with the design. Farhin put together the other pages Explore Top Cities, Explore Experiences, Collection and Client Testimonials. Farhin put together couple of design for me to look over. Farhin send the pages she design over to me I adjust a few things. We talk over my thoughts about the design and came to agreement. Farhin and her program team put everything together. Test everything make sure it work like I in vision. The website turn out just like I had in vision so please with there friendship so polite to talk with Karan Pujara , Farhin Babu and the the programer team they a work together as a team to make my ideas come to life. They will always be my design company for my website. I owe them my gratitude for all there effort and time. Thank You,
Tony Ramirez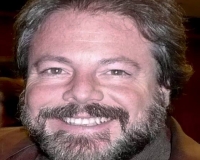 NCrypted provides excellent value
NCrypted provides excellent value, tremendous expertise, and truly stands by their work. I've been working with NCrypted for 2 years creating the Lifester web app. NCrypted has treated me like family, bending over backward to help me launch the exact app I envision, all within my limited budget. They are responsive and creative, and act as though they are part of my company. There would be no Lifester without NCrypted.
Robert Strauss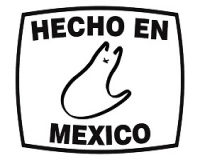 Very Professional
We have redesigned our website several times in the last 2.5 years and we have worked with different developers everytime. It is very difficult to find high quality and consistent help, that is why we kept working with different company's. I am very happy to say that the NCrypted team was extremely professional and completed tasks at a remarkable pace. They were often waiting for us to provide feedback on the changes, we were always the bottleneck, not NCrypted. I would highly recommend them to anyone looking for development help.
Regards,
jaime
Jaime Lopez | Fatkikis.com