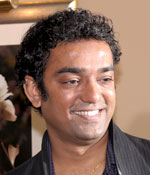 Chief Executive Officer - NCrypted Technologies Pvt. Ltd.




Kunal Pandya is a young IT entrepreneur and management professional with a thrilling desire to accomplish new milestones in the IT industry by providing proficient range of services and innovative products in the field of technology. After completing his IT engineering in 2003, he earned his Masters in Business Administration (MBA) from the Indian Institute of Planning & Management (IIPM, Mumbai) in 2005. Prior to starting up the company, Kunal launched several web portals in different fields, a few of which have become one of the leading and profit-making portals in their respective fields today. To give a broader shape to his vision, he initiated a new venture in the form of NCrypted Technologies to provide high-end online and offline web as well as software development and application solutions to medium to large scale clients worldwide. Thus, NCrypted was established in June 2006.
With 10+ years of superior experience in the fields of internet technology, business intelligence, internet marketing and his touching skills of handling medium to large scale projects and teams, Kunal now directs the working of the company under his expert guidance. His high-end knowledge, skills and expertise in the field helps the company to expand its horizons and achieve new milestones everyday.
Apart from NCrypted Technologies, Kunal Pandya is also on the board of other technology and internet marketing companies. Kunal also maintains his blog at KunalPandya.com where he has given a deeper insight into different topics through some of his interesting articles. He is also a participating author of The NCrypted Blog.
Here are the latest articles written by Kunal Pandya on our official blogs:
Latest Posts by Kunal Pandya on our Blogs
Starting a startup or a business venture requires long-term technical, functional, financial and emotional commitment. Here are the 9 most important factors that I've personally experienced, and believe that a founder or entrepreneur should keep in mind before getting started with their startup journey. [...]
Entrepreneurs most of the times get puzzled when it comes to defining a firm business model and revenue strategy for their internet startup website. Quite surprisingly, many business owners often overlook this very important aspect of starting a business and get into a catch 22 situation later on. [...]
The business model of the over hyped budget hotel network OYO Rooms doesn't make sense to me for many reasons. The next unicorn (a private company valued at over US$1 billion) in waiting appears to be the next bye-bye story to me. In case you didn't know, we were the technology partners of OYO Rooms [...]
Internet entrepreneurs know by now that the future of the web is mobile. But, that does not mean web is dead, and mobile simply does not mean only mobile applications as well. Is it better to get started first with a mobile optimized website or a mobile app rather? [...]
"Should we hire a freelancer for the development of our product?" This is a good question entrepreneurs, startups and businesses ask often. The answer in most cases would simply be a big 'NO'. Let us discuss why. Your project is a team work and not an individual task Outsourcing your entire project [...]
What is a mobile friendly or a mobile-ready website? A mobile friendly or rather mobile optimized website is one that displays correctly on smartphones, tablets or mobile devices. Mobile friendly site could either be a mobile-optimized version of your website or a responsive website. What is responsive web design (RWD)? [...]
Website cloning refers to getting inspired from a successful website idea and 'copying' that concept to create a new website 'clone' that not only has majority of the same features that the reference site had, but adds new unique features of its own. Website clone scripts of popular websites allow aspirant entrepreneurs to create and [...]
"I have a business idea of creating a crowdfunding website and want to integrate a freelance marketplace script with further customization…" "I want to build a vacation rental website but for equipment only and want to have a new design as per my requirement…" "I want an auction website developed with a fundraising platform integrated [...]
The internet is full of readymade scripts available for sell at unbelievable cheap rates. Whether you are looking for a site similar to Facebook (a Facebook clone you might want to call), Groupon clone or any other popular website clone, there are readymade 3rd party scripts available for sell online by a variety of vendors. [...]
Many of us who've worked with offshore outsourcing companies and/or freelancers often end up thinking that we have perhaps selected the wrong guy for the project. While in more than half of the times you'd be right, many a times you are wrong. Nobody likes to take the blame on his/her own shoulders. Your outsourcing partner company will blame it back to you and you will blame it to them and it will never come to a conclusion. Almost 70% of the modification projects that we get from first time clients is due to the fact that their previous developers left the project half-done in order to pursue some other interests of their own [...]
Kunal Pandya at the International Quality Convention
Kunal Pandya on Quality Management for Websites
Kunal Pandya (CEO - NCrypted) receiving the International Quality Crown Award
BID IQC International Quality Crown Award (2012) awarded to NCrypted Technologies in London
This year's BID International Quality Crown Convention was hosted in the grandiose city of London. Overlooking the River Thames, professionals and business leaders from 48 countries gathered to recognize each other's achievements and successes of the year. In particular, the convention celebrated quality in business. A key requirement of being considered for the award is a full commitment to the criteria of the QC100 TQM model, which ensures customer satisfaction and efficient processes at every level of the business.